Traitor Is a minor character in The Walkers (The Sims 2).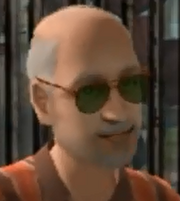 Status: Deceased
Gender: Male
Age: Elder
Cause of Death: Shot by Fiona
Story: He is seen gathering boxes to avoid those walkers. He possibly was trying to kill the survivors, he is then killed by Fiona. He was trying to convince others that they don't understand.